The following guest post was written by Nicole Brook. Check out her awesome blog at Sunglasses and Umbrella Drinks. She also has a stellar photo collection here!--When I'm traveling, one of the most important things to me is to capture some amazing pictures. I want to remember the places I've been and the things I've seen. I want my pictures to tell the story of my travels. About a year ago, I came to a point where I was just dissatisfied with the pictures I was getting on my point and shoot. They weren't polished enough…they never looked quite right. So I invested in a DSLR camera- a shiny, new Nikon D60. And the camera did exactly what I wanted it to do. My pictures looked more polished, better composed and they really captured my travels in a completely different way than my point and shoot had.
I've had an iPhone for just over two years now, but I never really gave it much thought in terms of photography. Taking pictures on my phone was strictly limited to moments where I didn't have my camera with me or things I wanted to take a picture of to immediately upload to my Facebook. Then in April, it all changed for me.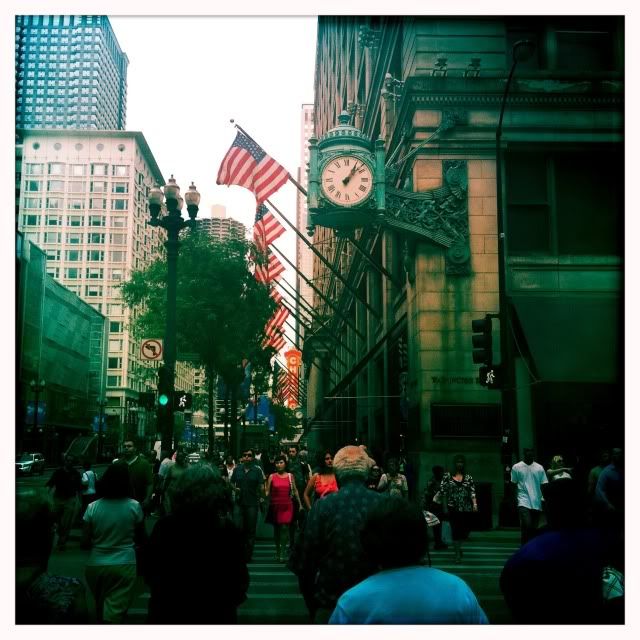 I was looking for some new apps to download and someone told me about Hipstamatic. It was "super cool," they told me…unlike any other photography app I'd ever seen. They were right on that one- I'd literally given photography via my iPhone (or iPhoneography) no thought, despite the fact that there are more than 2600 photography apps in the App Store. The basic premise of the Hipstamatic app is this: it's supposed to bring fun back to taking pictures. There's a series of different lenses, films and flashes that come with the basic model ($1.99 in the App Store for the basic app, $0.99 for various upgraded packages, with different lenses, films and flashes for new and different effects) and they mix and match to create these amazingly unique photographs. To make things even more fun, a flick of the wrist as you shake the phone randomizes the settings. From my first picture, I was hooked. This app changed the way I saw things. I suddenly wanted to take a picture of everything and anything. And I wasn't alone- I found out that the Hipstamatic app has an almost cult-like following, with fan sites and Flickr groups to boot. I wasted no time joining in- I even created my own 365 set (where you take one picture every day for a year) to showcase my Hipstamatic pics.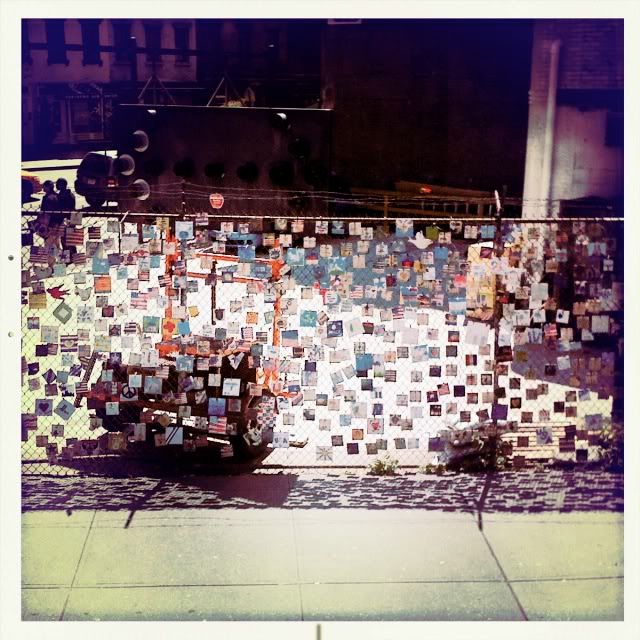 When I traveled to New York in May, I found myself with my DSLR slung around my neck and my iPhone in hand. Hipstamatic had its downfalls (since I had mine set on high-quality prints, it took nearly a full minute to process the picture…which would cause me to have to either stop while it processed to see if I liked it or wait another minute to take another picture. This was resolved in with the latest iPhone update's multitasking ability), but I found myself having more fun taking pictures with my iPhone than with my actual camera. Everything was suddenly new and different…unpredictable. And, Hipstamatic allowed me to upload my photos, in-app, to Facebook and Flickr, so I could share my travels with my friends as I experienced them.After experiencing Hipstamatic and all it had to offer, I decided to dip another toe in the iPhoneography pond and I downloaded a few more. There was Pano ($2.99), which takes beautiful panoramic shots quite easily and the TiltShift Generator ($0.99), which takes any photo and makes it seem like a miniature replica. I found my inner photographer through my iPhone. I can't take my DSLR camera with me everywhere. It's big, it's heavy and it just doesn't make sense to carry it with me at all times. But my phone? My phone is never more than two feet away from me, even when I sleep. iPhoneography really opened up an entire world of photography to me, where everything is kind of spontaneous. Nothing was off-limits anymore because everything was, quite literally, at my fingertips.
With apps that take pictures mastered, my focus gradually shifted to apps that edit photos. Anyone with even a mild interest in photography will tell you that editing pictures is half the fun. Taking the actual shot is just the tip of the iceberg. I usually spend hours editing my pictures to get them just right or to add fun effects to them. This usually amounts to countless hours at home, on my laptop. But I've found that nearly anything I can do on my computer can now be done on my phone. Adobe Photoshop? It'll set you back more than $80 in the store, but the iPhone app? A crisp, cool FREE. Yeah, it's limited in features (you can't work in layers, for example), but for a photographer who works with limited effects, it more than does it's job. Apps like Camera Bag ($1.99) are literally idiot-proof. You choose what picture you want from your photo library (and with the Photobucket or Flickr apps, both free, you can easily download photos from your library to your phone) or you can take a picture in-app and it allows you to preview more than a dozen effects before you choose which one you'd like, and then does all the editing for you. And if 13 options aren't enough? Apps like my current favorite, Photo Studio ($0.99 for the basic app, which includes 140 effects, an additional $0.99 for various extras) allow you to mix and match effects to create a very unique photograph. It even has a randomizer (a very fitting dice icon). And you can crop, rotate and adjust anything you'd like, giving you total control over your pic. So beyond the fun of creating and editing these pictures, these apps allow me to do what I do at home on my phone. Instead of having to physically sit at my computer to edit and upload my pictures, I can do it from anywhere. Doctors waiting room? Waiting for a table at a restaurant? Airplane ride home (don't forget to switch your phone to airplane mode first!)? Anytime, any place.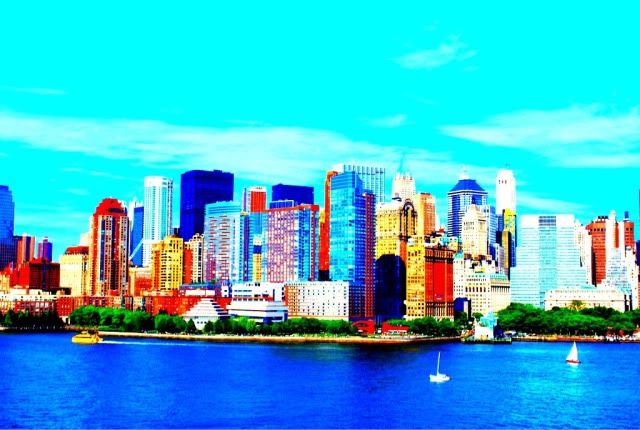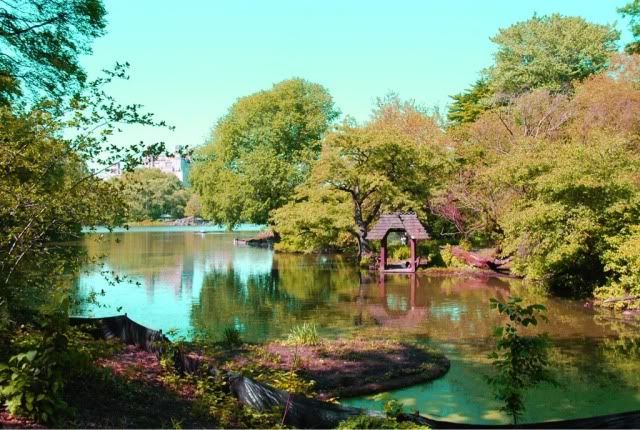 What I love most about iPhoneography, though, is how it's completely changed the landscape of how I approach photography when I travel. I think, especially after I started shooting with my DSLR, I began seeing things through my lens instead of actually seeing them. My viewfinder would be permanently attached to my eye, my finger on the shutter, always afraid of missing the shot. But shooting from my phone? It's quick and easy. It allows a new sense of spontaneity…of fun…that doesn't quite come with shooting from a DSLR. And it's accessible. It really is everywhere, anywhere, whenever, wherever.My name is Nicole, and I'm an iPhoneography addict.